The Best Podcast Hosting Platforms (in our opinion)
We have tried them all…..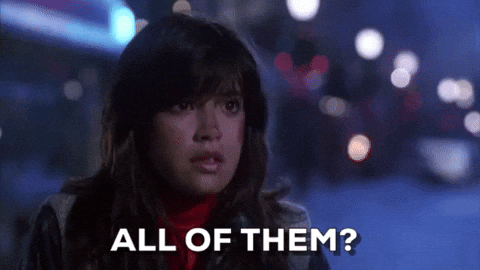 OK not all of them, and that's only because almost every day we get a new email saying "TRY OUR BRAND NEW HOST PLATFORM"! They are popping up left right and centre. Each promising a slightly different take on the same thing.
However, we have tried all the major platforms including:
Squarespace
Blubrry
Libsyn
Audioboom
Soundcloud
Self Hosting
Podbean
Anchor
Podcast Websites
Spreaker
And others that I can't think of right now!
The thing is with so many of these, is that they are either a new product OR they have added podcasting as a second product to music or audiobooks…. ?
This doesn't work for us. We think you need a product set up by podcasters and for podcasters.
Another thing to think about is obviously cost. Many will opt for the cheapest product as this is just a hobby or…. Cue American accent: "Side Hustle".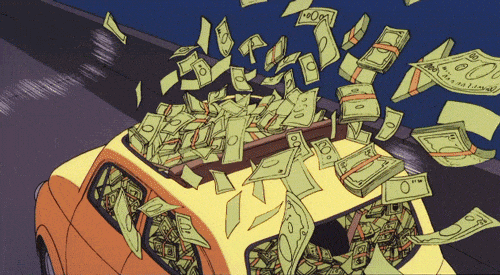 Many can't afford to spend a lot on the hosting however I implore you to reconsider at least spending a little. You spend a lot of time, creating, writing, researching, interviewing, editing… The list goes on. Time, blood, sweat, tears…. Goes into your podcast, so why settle for a lesser product to save the cost of a coffee or two a month!
So above cost and reputation what should you be thinking about when selecting. We think a great podcast host needs the following:
VERY reliable hosting with zero to no downtime – Search a few podcasting forums to see panicked messages of" blah-blah host is down help"
Space – Workout how much space you will need… A podcast that is once a month for 20 minutes will need a much smaller package than a daily podcast for an hour. This is where you can get costs in line.
Statistics – This is a massive one for us… If the host doesn't give you stats, don't use it!! Many hosting platforms will inflate stats too, make sure the one you choose conforms to IAB standards. (1 person = 1 listen NOT 1 person connecting multiple times = multiple listens)
Support – How quickly will support get back to you if you have problems? How good is their support documentation for setting up? Do you get any time with a person to help you set up?
Distribution Options – Does the company have ties with Spotify? Does it auto publish to Google Play? Can you auto-upload to Youtube?
The final thing to think about, is what you want the platform to provide for you…. Do you want a fancy podcast website with your hosting? Want everything in one place? Need an app? Do you need a designer to help? These are the personal questions you might want to ask yourself.
OK HERE'S THE GOOD STUFF….
With all that in mind we have selected TWO podcast hosting platforms that we love, push and that we think have got TEN OUT OF TEN on all of the above bullet points:
1.) Libsyn (https://www.libsyn.com/) – The market leader for simply hosting your podcast. We have NEVER had down time. The space is cost effective and has multiple levels. The statistics have gone an overhaul and are super accurate for podcast stats. The support / service is the best we've received from ANY company. (Even better than Nando's!) And finally the distribution options are perfecto… With a click of your publish button your podcast goes to: Apple, Stitcher, Spotify, Youtube, TuneIn, Android, and even Amazon Alexa.
2.) Podcast Websites (https://podcastwebsites.com/) – If you want excellent hosting, brilliant statistics, full 10 out of 10 on all of the above PLUS you want a website designed with help to make your podcast look as good as it sounds then Podcast Websites is where you want to go. It's an all-in-one solution made by podcasters FOR podcasters. Run by Mark Asquith and John Lee Dumas (podcasting giants) so they know what they are doing, and what you need.
EVEN MORE GOOD STUFF….
We didn't just get you recommendations… We went and got you discount too! Aren't we the best?!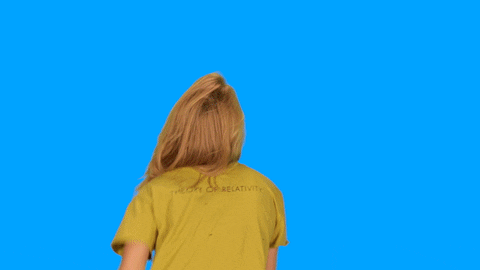 P.s. You have to agree otherwise the discounts won't work ?
DISCOUNT CODES:
Libsyn: 2 months free, use code: ABRUPT at checkout (Ensure you pick the package that you will have going forward when setting up and applying the discount. Any changes you make during the free trial to a bigger or smaller package might void the free trial and charge).
Podcast Websites: $10 OFF FOR LIFE … OR … FREE Podcast Media Hosting & Download Stats for LIFE! Click here, then use code HOSTME.
So go get setup, and don't forget if you are getting started, want to move host, or have ANY questions about podcasting. You can grab a FREE 15 Minute One-To-One with us by clicking here.
————
BTW yes that was a GIF of a clip from 80s Movie Gremlins at the beginning. If you noticed this YOU WIN TODAY!
---
Are you an aspiring podcaster? Here are some more awesome blogs:
Are you podcasting? Or thinking of podcasting? Get 'The PodTips Podcast', a show that takes your questions from the podcasting community and answers them with actionable points, tips, and tools. Listen now:
Apple Podcasts | Android | Stitcher | Libsyn | Google Play