The Misadventures of a First Year Farmer – Chapter 9
Chapter 9
An open plan toilet in the lounge
If you have ever stayed in a caravan for a holiday in the late 70's…. Thats exactly what the inside of our caravan looked like. The bathroom suite was pink, the lino in the kitchen was a light pink with white diamonds and the built in circular table and set in place caravan sofas were just not for us!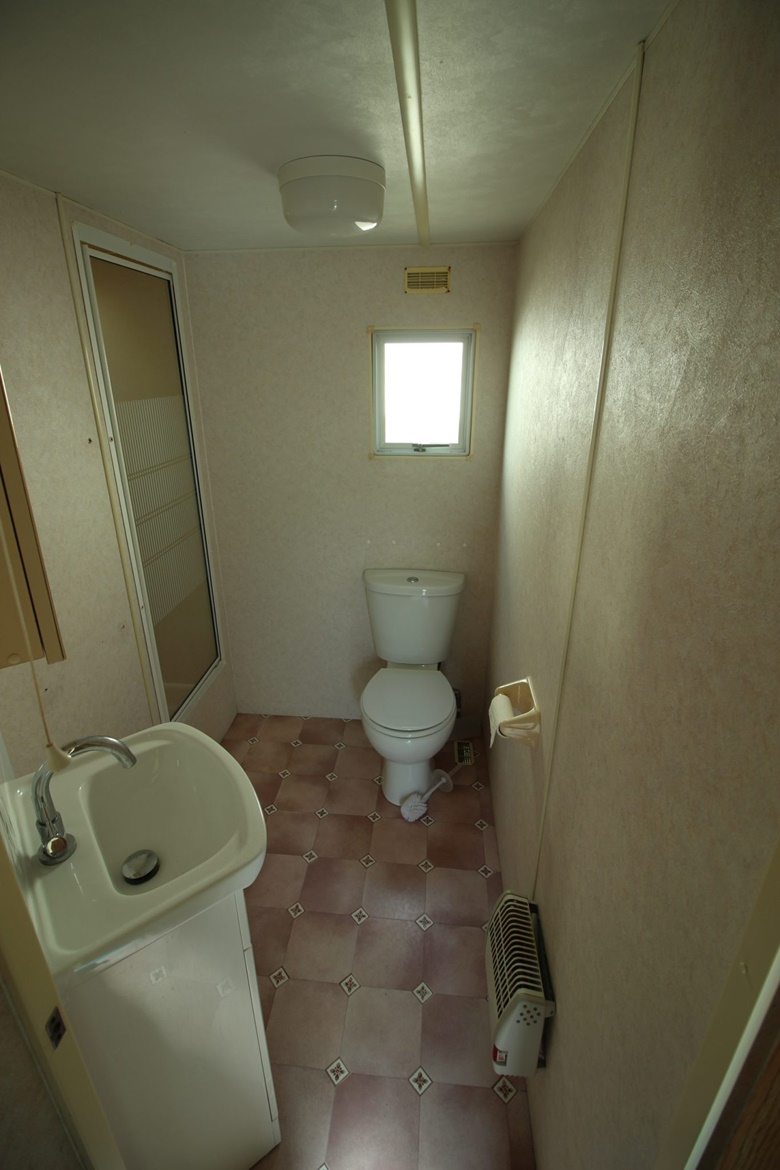 With the thought that we would likely be in our caravan for a good few years whilst getting planning permission and then building a house; we knew we wanted to make it feel like a home rather than a 70s caravan holiday throwback.
I had done quite a lot of research on static caravan renovations and was excited by the fact that the four outer walls of it are the only "load bearing walls". This meant I could take a crowbar to the rest of the walls and take them all down leaving us with a blank canvas.
So that is exactly what we did, some walls came down literally with a good push. They were made up of 3mm board and the "insulation" was white packing foam you get in a delicate package. The board that made up the "walls" was the same you get on the back of one of those poster frames. No wonder people always consider these caravans to be cold and noisy.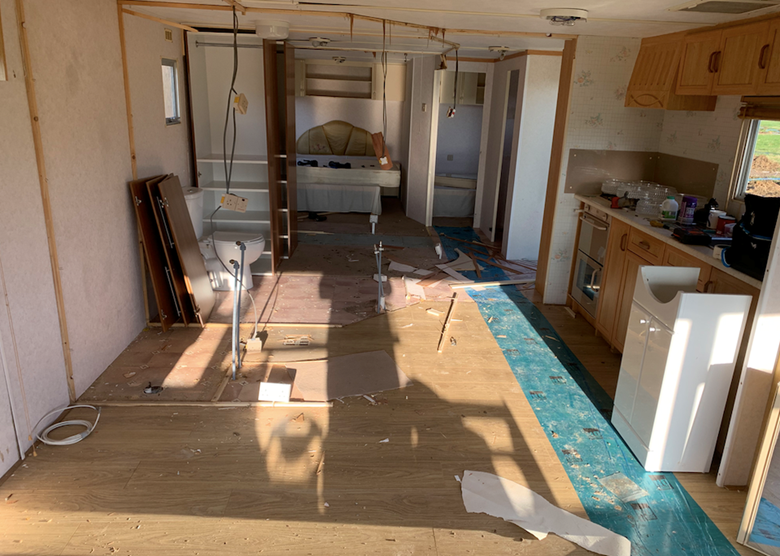 First we had to get the old and quite frankly gross beds out, and the rest of the furniture. Items that were built in like kitchen cabinets had to come out… And a top tip, if you want to take out an oven don't try to pull it out with the handle of the oven door… The glass door shatters into a million pieces!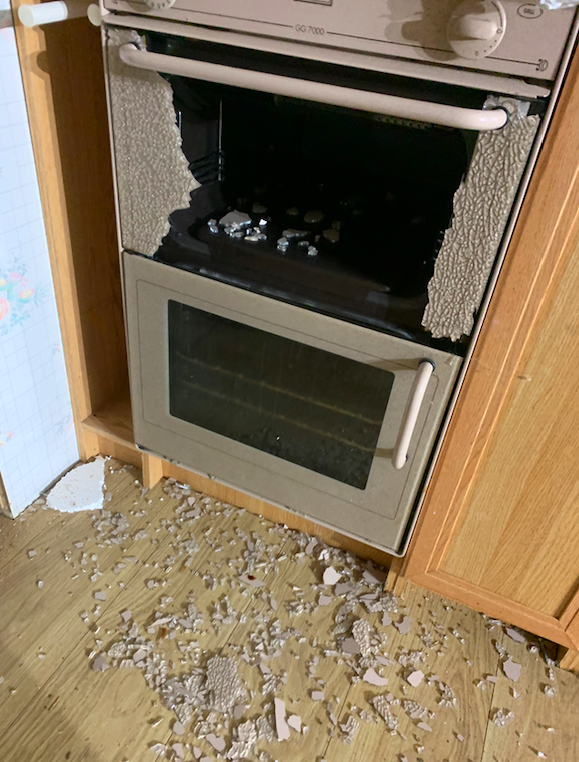 After a couple of days of ripping out furniture, tearing down walls, and ripping down the ceiling we were not only left with a huge pile of waste to sort outside of the caravan but we had a clean slate of a caravan, a completely empty shell to work with.
Well, except for the toilet, for some reason the last thing we took out was the toilet and it was quite amusing to have the toilet sat in the middle of a big empty caravan. An open plan loo that sat in the middle of what would be our lounge.
From this point on, and with the help of trusty youtube and others that had done similar on the internet we were able to completely rebuild the static caravan with proper stud walls, plastered interior and insulation. We wanted to make it feel like you had stepped into a one bed apartment rather than a holiday home.
We are proud of how it has come out, and we are delighted to have learnt at every stage of getting it here. Everything we had done we've found something that we learnt and would do differently next time. I believe that has been the most valuable and satisfying part throughout the journey.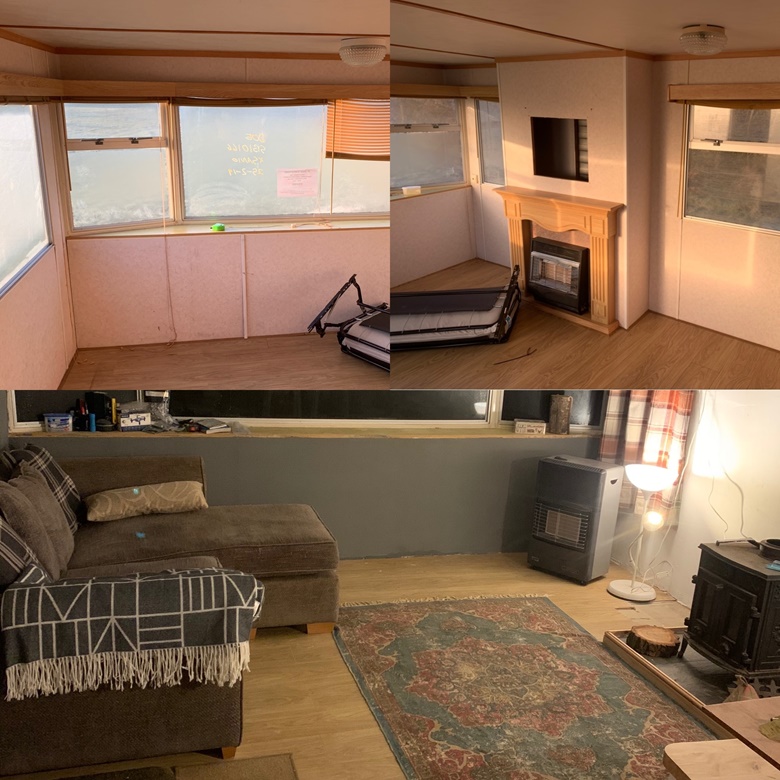 (Our home has now come on a long way from this transformation too, it's something we are super proud of but don't post too much about as it's our home).
Thank You for reading this chapter of my new book. I am publishing this book completely free online here and via my Ko.fi page. If you are enjoying the content please do consider supporting the journey here: